Lorsque j'ai posé le 497 de Kiko, j'ai immédiatement eu une idée en tête. Un vernis sombre aussi captivant ne pouvait que se transformer en Purple Galaxy.
Et comme aujourd'hui j'ai reçu une commande, il a été très tentant de tester quelques nouveaux précieux (Wouhou, le teasing de fou!!!!)
Mes compagnons de route: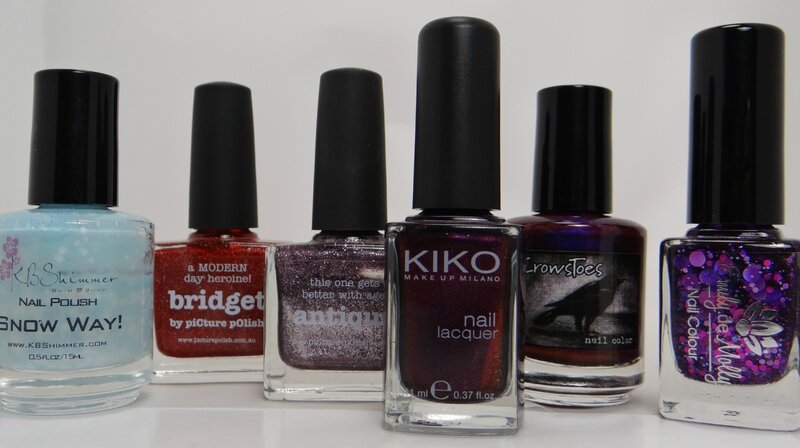 De gauche à droite
Snow Way de KB Shimmer; mon indispensable pour dessiner des voies lactées
Bridget de Picture Polish
Antique de Picture Polish
497 de Kiko, la base de cette galaxy nails
Indian Summer de Crowstoes
Edge of the Cosmos de Femme Fatale
J'ai envie de dire, que des bombes.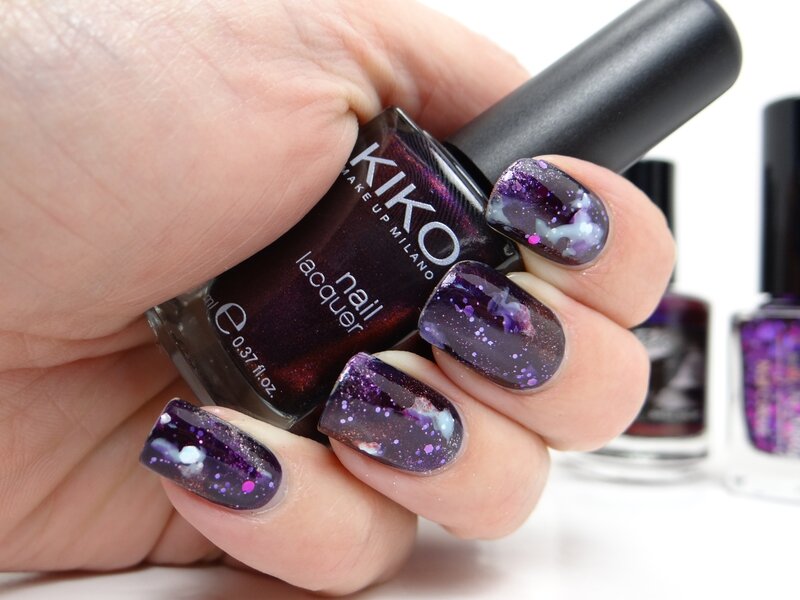 Je ne développe pas la technique, patatouilles à l'éponge, coups de pinceau, top-coat, magie…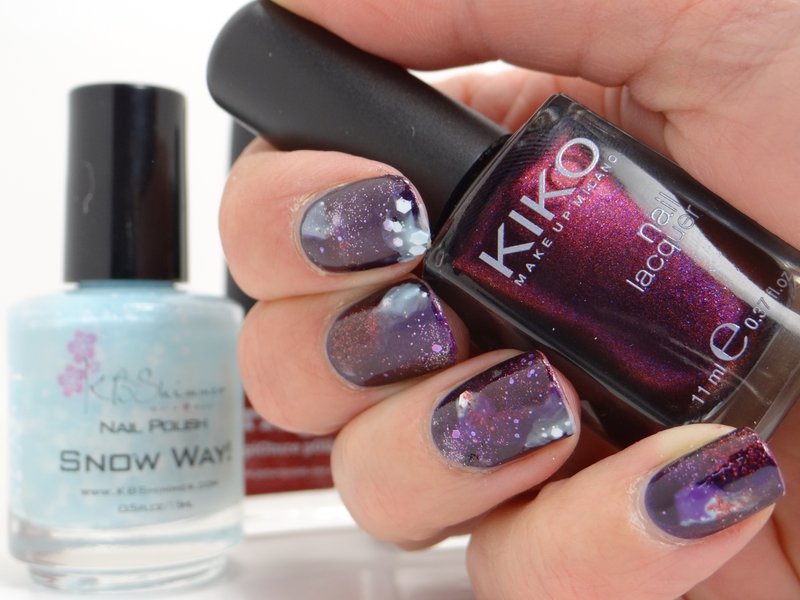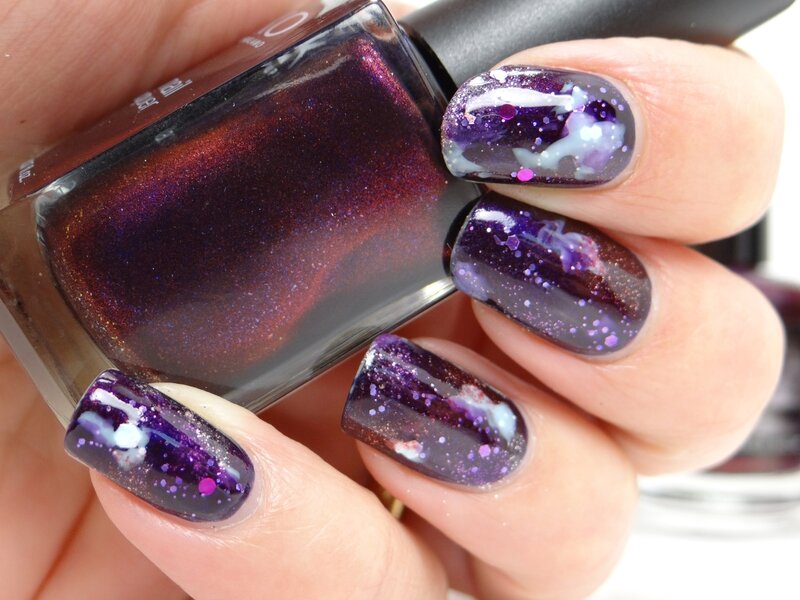 …une petite galaxy qui saura-peut-être-me faire patienter avant de poser l'un des 4 précieux reçus aujourd'hui…